Partner With PureTalk
Earn Commission on all new customer orders!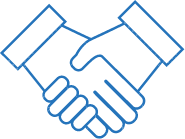 Partner.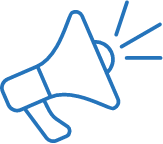 Advertise.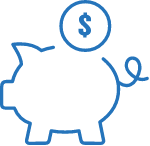 Earn.
Simply. Smarter. Wireless.
PureTalk is the smarter online way to get the most reliable service for as low as $20/month. With no gimmicks or monthly plan changes, what you choose as your plan today is what you will always pay. Unless of course you want to add lines or options. Wireless designed by you. No stores, no over-marked prices, no HIDDEN discounts that look good at first, but increase over time. Just direct-to-you savings on unlimited nationwide talk and text the most RELIABLE 5G.
Help us, help people save money on their cell phone bills from big wireless.
Here's what you get.
Payout on every new customer order
Monthly ACH payments
Tracking and conversion data via Impact
30 day cookie
Dedicated support team
Unique tracking link
Marketing kit includes PureTalk Branded creative
Common questions about our Affiliate Partner Program
The Affiliate Program rewards partners for bringing new customer to PureTalk. We provide you with customer links to post on your website or social media channels. When someone clicks on your link and signs up for PureTalk service, we give you a commission.
Many types of websites are eligible for the affiliate program as long as they do not contain offensive materials. Please fill out the form above and we will review your website and get back to you.
If typically takes 5 - 7 business days for us to review your submission and respond.
The most successful affiliate partners are those that allow us to explain who PureTalk is and why someone should care. Mobile and tech related content sites, money saving blogs, and influencers have had success in the past.
There are no limits! The more purchases you drive, the more you earn. It's that simple.
If a visitor comes to our website from your website but does not purchase on that visit, you'll still earn commission if that visitor returns and orders within 30 days of their initial visit.
There are no fees to become a partner or use the Affiliate Program. Its completely free to participate.
Ready to earn?
Fill out the form below and we will be in touch!
{
bc8507e2-1391-5fa4-88e5-2e87751ef209