Oct 24, 2023
Empower Your Golden Years
Keep more in your pocket with PureTalk!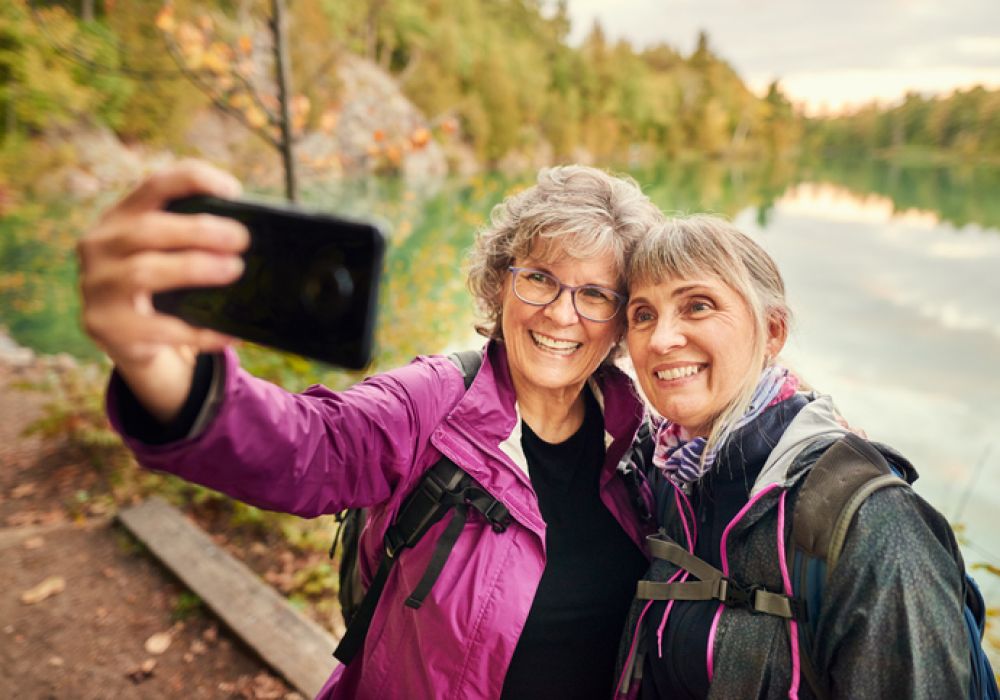 Reading time: 7 minutes
The golden years are a special time to explore new interests and hobbies, but many seniors also find them challenging because it's difficult to stop working after a lifetime of doing so.
To enjoy your golden years as fully as possible, it's important to retain connections and independence for as long as possible. It's also important to pursue new activities and hobbies, and revisit activities you once loved but haven't had time for.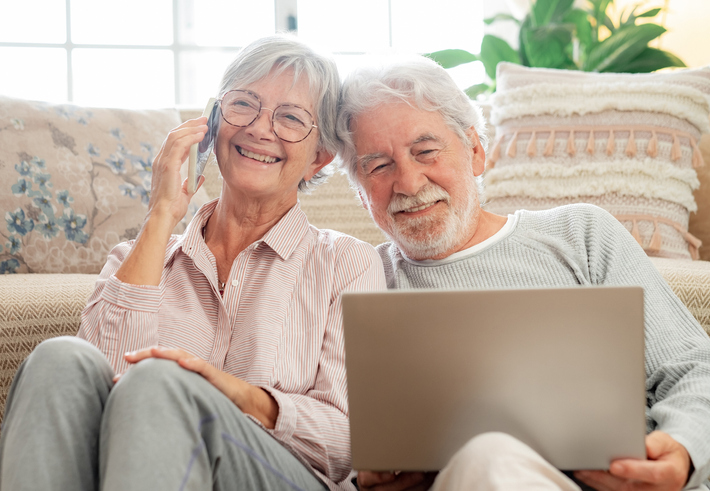 The importance of mental health
Staying mentally well can help you truly appreciate your golden years. Physical activities that make you feel happy and engaged and provide social interaction can improve your mental health and emotional well-being. These can include spending time with family and friends, traveling, exploring volunteer opportunities, learning a musical instrument, joining clubs, and much more.
Staying connected is more important than ever
It's easy to lose touch with people. But to fully enjoy your golden years, it's crucial stay connected with calls, texts, and visits. That's where PureTalk can help!
Reliable, affordable PureTalk, now with more data and hotspot in every plan for the same price, plus International Roaming in 30+ countries. No contracts, no hidden fees. Just the freedom to go where your golden years take you on the nation's most dependable 5G network.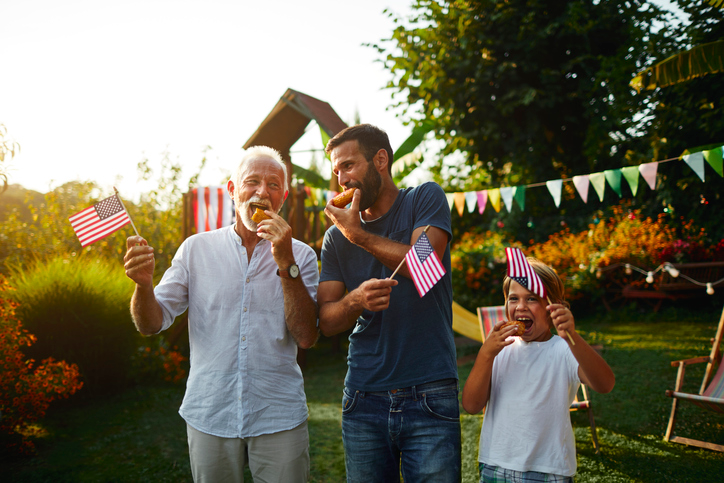 Pick the plan that meets your needs
PureTalk allows you to select the plan that fits your needs, so you can save every month. We believe in keeping things plain and simple, so there's no contract. If you're not sure how much a data you need, you can adjust your plan any time, and there are no overage fees if you accidentally go over.
PureTalk is a great choice for seniors looking for a reliable cell phone plan at an affordable price. Not sure how much data you currently use? Simply check your bill from your current wireless provider and see for yourself.
With a $25 5GB wireless plan from PureTalk, you can:
FaceTime up to 25 hours with your family, friends, and book club members
Listen to 70 hours of your favorite podcast
Browse Facebook for 50 hours per month
Send/Receive over 5,000 emails per month
Not sure how much data you currently use?
If you receive a paper bill from your wireless provider your data usage information is most likely on the second or third page of your invoice. If your provider doesn't include it, you can call or go online to request a more detailed bill.
You can also do the following:
Log into your account from your computer and check the Usage tab
Download your provider's app and check the Usage tab
Call your cellular service provider from your wireless phone:
AT&T: Dial *3282#
T-Mobile: Dial #web#
Verizon: Dial #DATA
Most seniors use 2GB of data or less per month on their cell phones. If you need more data, PureTalk has seven plan options so you can choose the data amount that fits your needs.
It's smart to have a smartphone in your golden years!
Staying Connected:
Cell phones enable seniors to stay connected with their family and friends, no matter where they are. This is important because regular communication helps combat loneliness, reduces feelings of isolation and provides emotional support. And calling and texting friends to make plans to spend time together is important to maintaining your social life!
Consider setting up weekly lunch dates with your daughter or have coffee a few times a week with old friends. Get-togethers don't need to be formal or overwhelming. Often, the most casual interactions lead to the most fulfilling conversations and deepest connections.
In addition, social media platforms or video conferencing tools can bridge the gap and enable us to stay engaged with loved ones even when physically apart.
Safety and Security:
Having a cell phone ensures that help is just a phone call away in case of emergencies. Many phones also come with built-in features like GPS and emergency buttons, enhancing the sense of personal safety.
Access to Information:
Seniors can use cell phones to access information about health, travel, news, and more. Having information readily available can lead to better decision-making and increased knowledge about various topics and prevent cognitive decline.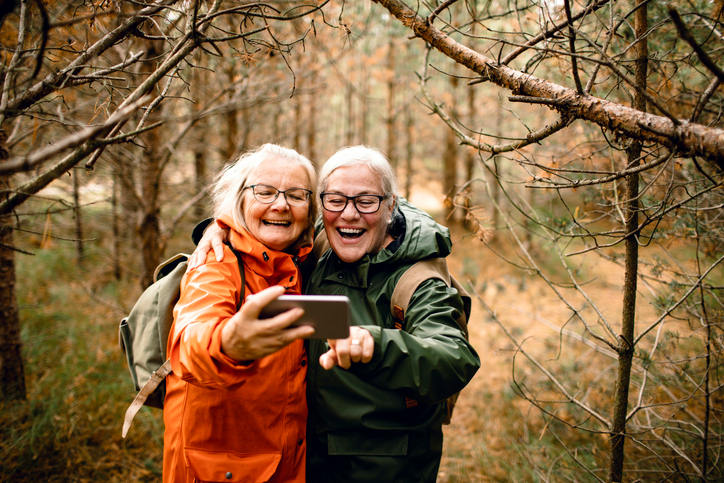 Health and Wellness:
There are numerous apps available on smartphones that can help seniors manage their health. These apps can include medication reminders, fitness trackers, and telemedicine services, making it easier to stay healthy and active. In addition, there are numerous apps designed to help you get regular exercise which is important because regular physical activity can help to prevent or delay many of the common conditions that come with age including heart disease and osteoarthritis.
Convenience:
Cell phones can simplify daily tasks. Seniors can use them for tasks like online shopping, banking and managing money and investing, and accessing various services including social security benefits, without leaving the comfort of their homes.
Entertainment:
Smartphones can provide entertainment through games, streaming services, e-books, and social media. Engaging in activities they enjoy can enhance seniors' relationships and overall quality of life.
Learning and Skill Development:
Seniors can use smartphones to learn new skills or hobbies. There are plenty of apps and online courses tailored to different interests and learning levels.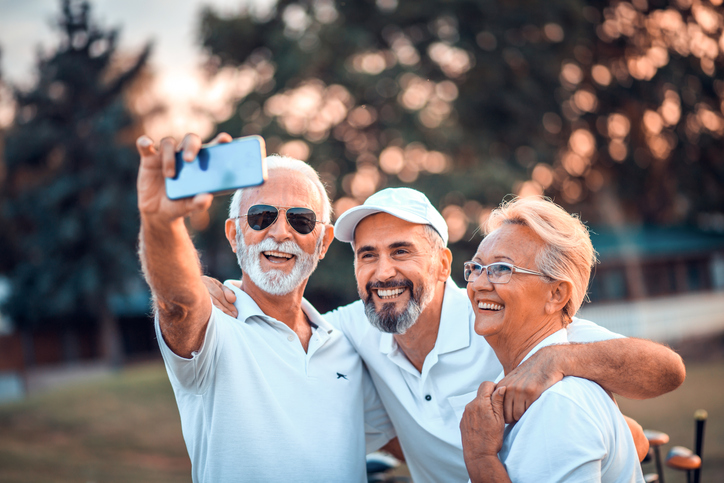 Make your golden years count
Being active, eating right, and prioritizing self-care help you maintain the energy to make your golden years count. Staying physically active is one of the best things you can do for yourself at any age, but it's especially important during your senior years. Activities that make you feel happy and engaged can benefit both your body and mind. They can also help you avoid feeling lonely or depressed.
In fact, according to a 2018 study by the National Institute on Aging, seniors who engage in physical activities like walking have a 30% lower risk of falls - the leading cause of disability among the elderly.
Engaging in activities like creativity, exercise, and connecting with others provides opportunities for social connections and combatting feelings of loneliness or isolation. These factors combine to offer seniors a fulfilling journey of self-expression and vibrant living that can contribute to a sense of purpose and community during their later years.
---
Now that you've discovered ways to empower your golden years, empower your savings by paying just $20 a month for unlimited talk, text & data with PureTalk! PureTalk gives you more. More data and hotspot on every plan for the same price.
---
Posted 1 month ago