Nov 20, 2023
Save $900 When Your Entire Family Switches to PureTalk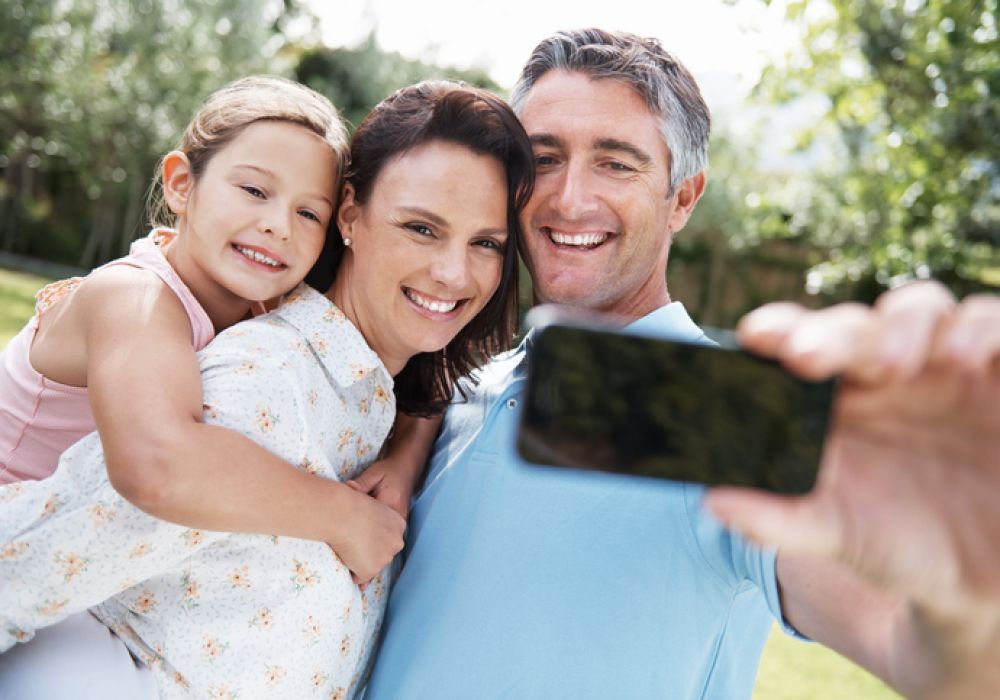 Reading time: 8 minutes
It goes without saying that everything is more expensive these days. Gas, food, clothing, going to the doctor or dentist, taking a family vacation or making a quick stop at McDonalds, everything costs more and, in some cases, a lot more, than it did last year.
How can families save money? How can they stretch their paychecks to cover the basics and maybe have a little left over for some fun? If you're looking for money saving tips, we've got several ways to save right here. From creating a family budget to reviewing and cutting certain household expenses.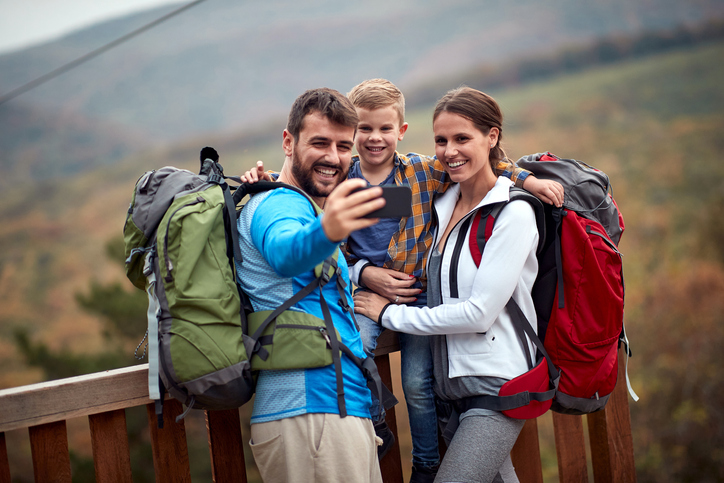 Saving Money Starts with Reviewing Your Monthly Expenses
Take a look at your fixed expenses. What is your car payment and/or car insurance costing you each month? Could you refinance the car or get a better rate on insurance? It's worth a little online research and a few phone calls to find out.
And what about your cell service? If you're with one of the pricey providers, your monthly bill could be as high as a car payment. That's not the case with PureTalk.
Families who switch to PureTalk save $900 a year. That's an average of $75 a month you can use for food, fuel, and maybe even something fun! Why give it to the overpriced guys? Get the same reliable 5G network at half the cost with PureTalk.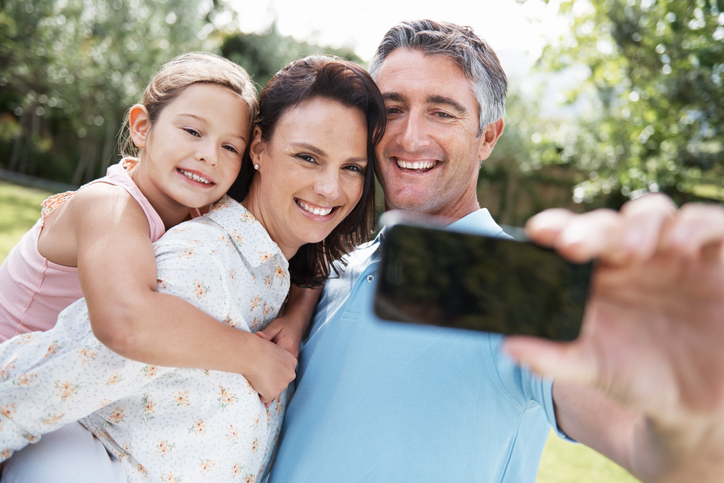 Next steps:
Create a Budget
Track your income and expenses to understand where your money is going.
Allocate specific amounts for different categories, such as groceries, utilities, entertainment, and savings.
Groceries: Plan Meals in Advance
Plan your meals in advance and stick to a list while grocery shopping. People who do food shopping with a list, and buy little else, spend much less money than those who decide what to buy when they get to the food market.
If you're meal planning weekly, tailor your shopping list to what's on sale.
Mapping out your meals for the week before you head out to the grocery store will save you money. It also decreases the likelihood of impulse purchases. Moreover, says Myers, planning ahead increases the likelihood that you'll cook enough to have leftovers, which can decrease the number of times you consider ordering takeout.
Utilities: Do a Home Energy Audit
Did you know that your coffee maker, toaster, phone charger and other devices suck up energy even when you're not using them? They do – and they can account for as much as 20% of your monthly electric bill.
In fact, according to the Alliance to Save Energy, the average U.S. household spends $5,550 a year on energy.
To cut expenses in this area, take a walk around your home and unplug the items mentioned here and others you're bound to discover.
You can also make your home more energy efficient by replacing air filters every three to six months, and making sure your windows, vents, and even the space around electrical outlets are properly insulated. Having your water heater serviced annually is another important step in cutting expenses.
To see how you're doing, ask your utility company to provide you a year over year expenditures statement so you can see if any of your bills are trending upward. If that's the case, take steps immediately to stop it.
Entertainment on a Budget
Look for free or low-cost entertainment options such as community events, parks, and libraries.
In many regions, the local library is more than just a great resource for renting movies and borrowing books—some even offer passes for local attractions.
Consider cutting cable and exploring more affordable streaming options.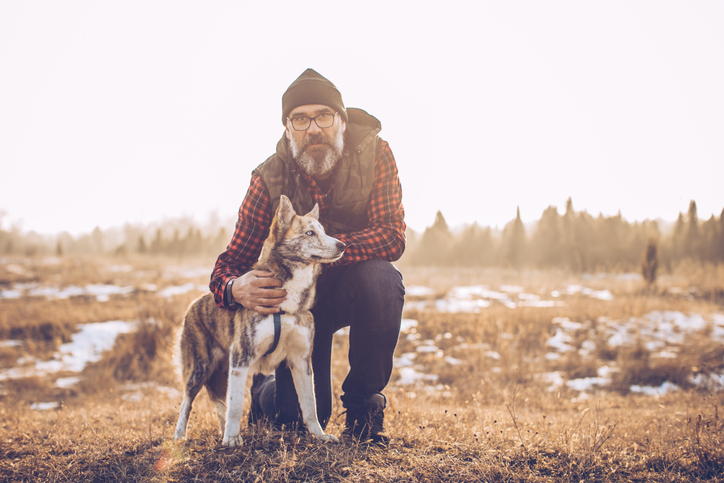 Cut Unnecessary Expenses (Like DoorDash and GrubHub!)
It's so tempting to have ready to eat meals delivered right to your door. And while they might make your stomach happy, you won't save money and your wallet won't feel the same. If you've got apps like UberEats, DoorDash, and GrubHub on your phone, delete them.
You can still treat yourself to occasional takeout meals that you pick up yourself, or an evening or two out at a restaurant, but those apps are notorious for charging exorbitant fees on orders. On top of that, you also have to pay the delivery fee and tip the driver.
Pack Your Lunch
It's easy to give in to the convenience of fast food. But going out to get lunch every day, at $10 or so a pop, is a $50 expense. That's money you could've saved. And you could've eaten healthier, too.
We know of one woman in the U.K. who has come up with time-saving way to make lunch sandwiches for her kids and herself and save money at the same time. She pre-makes all the sandwiches in one sitting and freezes them, pulling them out on the morning she needs them. Now that's a much better deal than spending $10 a day!
(Her trick to preventing sogginess? She doesn't use butter and she squeezes all the air out of the sandwich bag.)
One of the tricks to packing your lunch is getting into the habit making a shopping list and shopping for lunch foods and preparing tomorrow's meal before you go to bed.
Note: Until the habit of making future meals gets really ingrained, leave yourself a note for the morning or you might just leave your lunch in the refrigerator!
Buy Used or Borrow
Explore second-hand options for items like clothing, furniture, and electronics.
Shopping consignment shops, thrift stores and yard sales, or hosting a clothing swap with another family, are simple money-saving tips for families.
Borrow items that you may only need occasionally instead of buying them.
Buy a used car for a few thousand dollars – or not more than you have in your bank account. The repairs will cost less than the annual outlay you'll make for monthly payments on a new car. You can also make extra money to put towards your savings and debt by driving around in your car! Check out how to become and Uber driver and pick up some extra cash when you have free time.
Financial Goals
Set specific personal finance goals, such as building an emergency fund, saving for education, or paying off debt.
Automate savings by setting up automatic transfers to a savings account.
If necessary, interview some financial experts and select one to help you meet your savings goals.
Comparison Shop
Compare prices before making significant purchases. Use online tools and apps like those mentioned below to find the best deals.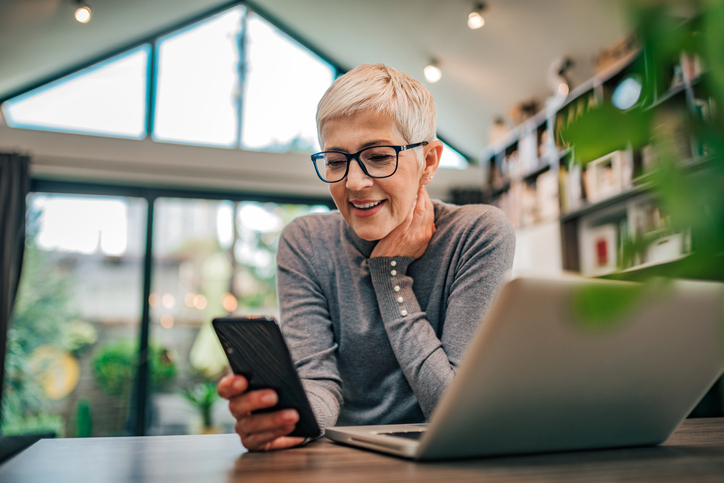 There are several apps that are popular for comparison shopping, helping users find the best deals on products across different retailers. Here are some of them:
ShopSavvy: This app allows you to scan barcodes to compare prices and find the best deals both online and in-store.
PriceGrabber: With PriceGrabber, you can compare prices on millions of products from thousands of retailers. It also provides user reviews to help you make informed decisions.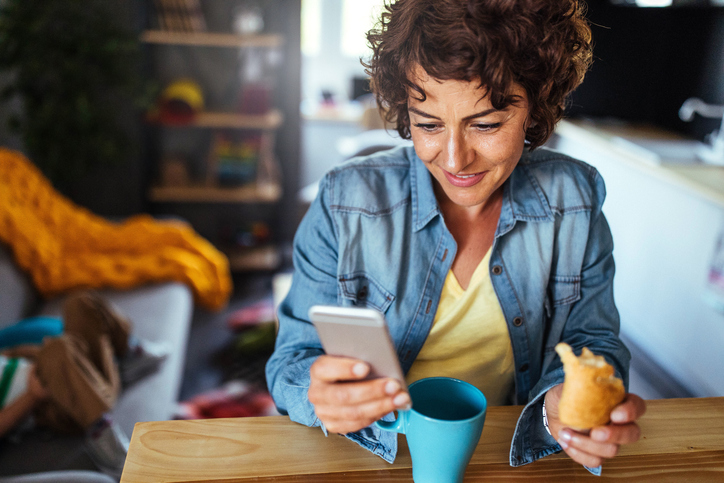 Shopzilla: This app lets you compare prices, read reviews, and find deals on a wide range of products.
Google Shopping: Google's shopping platform allows you to compare prices from various retailers, track prices over time, and receive notifications when prices drop.
Amazon Price Tracker Apps: Some apps focus specifically on comparing prices on Amazon. Examples include CamelCamelCamel and Honey, which track price history and notify you of price drops.
BuyVia: BuyVia helps you find the best deals, discounts, and sales from a variety of stores. It also provides coupons and special offers.
Pronto: Pronto aggregates products from various retailers and allows you to compare prices easily.
Invisible Hand: This browser extension automatically finds and compares prices while you shop online, ensuring you get the best deal.
Cently (formerly Coupons at Checkout): This browser extension helps you find and apply coupon codes at checkout to save money on your online purchases.
ShopMania: ShopMania allows you to compare prices, read reviews, and find the best deals on a wide range of products.
Embrace the 24-Hour Rule
Avoid purchasing expensive or unnecessary items on impulse with a self-imposed 24-hour rule. For any non-essential item, wait 24 hours before purchasing. It's perfect for online shopping where your items can simply be added to your cart to purchase later.
Limit Credit Card Use
Try to pay for purchases with cash or debit cards to avoid accruing interest on credit card balances.
If you use credit cards, pay off the balance in full each month. And if you're carrying a balance on a card, take a chunk of the money you're saving (now that you switched to PureTalk!) and start paying down that balance.
Cancel Those Sneaky Subscriptions
Magazines. Gym memberships. Weight loss and meditation apps. These and others like them are subscriptions (expenses!) so many of us forget about...
but still get charged for.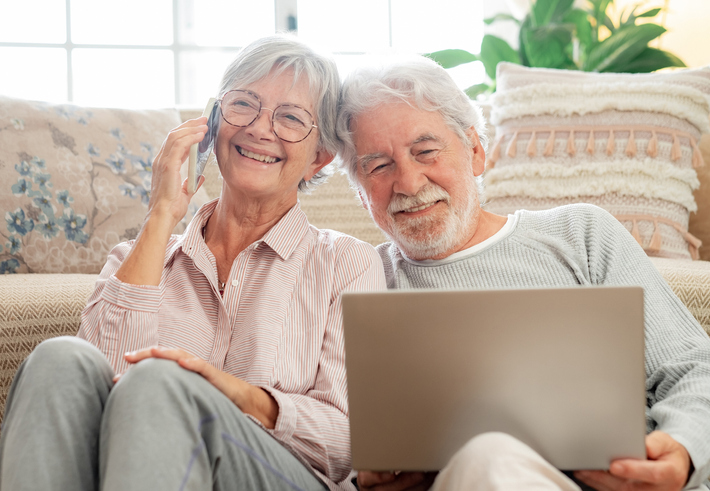 Set aside time to review your credit card statements and checking account statements and you might be amazed at the number of items you thought you cancelled but are still making payments for.
Don't have time to do it yourself? That's ok. Try Truebill. The site searches forgotten subscriptions on your behalf quickly and easily.
Just be aware that for every dollar you save by using the service, Truebill takes 40% as what it calls a "savings fee." So if they save you $500 annually on a particular bill, they'll charge you $200.
Ask for a Lower Interest Rate
Are you paying a high interest rate on your credit card or cards? Contact your credit card company or companies and ask them to lower it. They won't offer to do it, but if you have a history of making your credit card payments on time and for at least the minimum payment required, pick up the phone and call. It's really quite possible they'll agree to lower your current interest rate.
Remember: if you don't ask, the answer is always no. Call your credit card company and ask.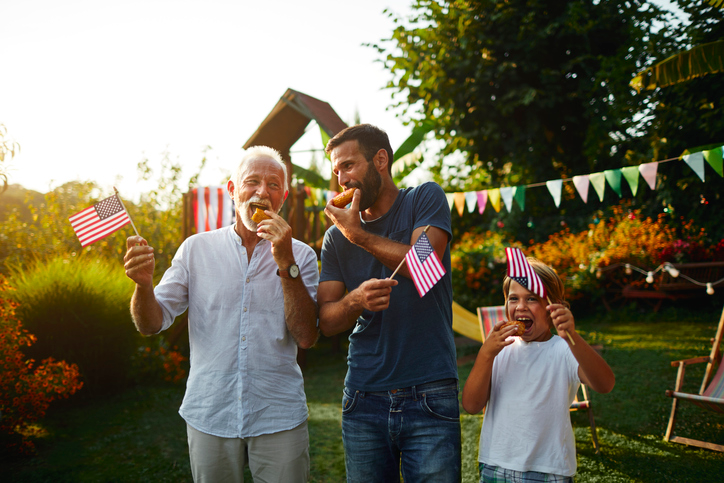 Audit Your Expenses for 30-days
To really get a handle on your cash flow, you need to take a close look at what exactly you're spending money on. From fixed expenses like car payments to variable expenses like groceries and entertainment, take the time to log them every day for one month. Keeping track this way is easy enough to do with an Excel spreadsheet, a Google sheet, even a notepad and pen.
Of course, you can also use your banking app or one like YNAB (You Need a Budget), which is terrific for IOS users, and 1Money, which is growing in popularity among Android users.
At the end of the 30-days, you'll see what you're spending money on, how much, and where you could cut back.
We know one woman who suspected she had an office supply "addiction," so to speak. After tracking her spending for 30 days, she realized she'd spent $212 on Sharpie pens, pretty folders, and notebooks she absolutely did not need.
We're pleased to report that it took her a whole minute to recover.
DIY Projects
Consider tackling simple home maintenance and improvement projects yourself instead of hiring professionals.
Health Savings
Utilize preventive healthcare to avoid costly medical bills.
Explore generic alternatives for prescription medications.
Transportation Savings
Carpool, use public transportation, or bike to save on fuel and maintenance costs.
Regularly maintain your vehicle to improve fuel efficiency.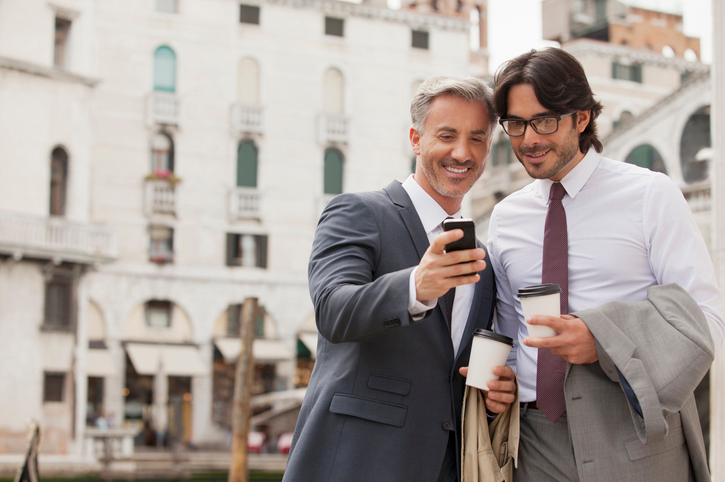 Communication
Discuss financial goals and strategies as a family. Encourage open communication about money matters.
Emergency Fund
Build and maintain an emergency fund to cover unexpected expenses, reducing the need for credit.
Putting aside just 50¢ a day over a year will get you almost halfway to an emergency fund. Check with your bank or credit union, and research apps that offer programs that round your purchases up to the nearest dollar and put the difference into a separate savings account.
Set Savings Goals
Set a specific but realistic goal. It may be "save $5,000 in an individual retirement account this year" or "pay off my credit card debt faster." Use a savings goal calculator to see how much you'd have to save each month or year to reach your goal.
It's crucial for families trying to save for the future to gain control of their money in order to stop living paycheck-to-paycheck, get out of debt, and save more money for the things that matter to them most. Switching to PureTalk can help. Families who make the jump enjoy the same reliable 5G service as the overpriced carriers, but at half the cost.
As you review your budget and expenses, think how nice it would be to have an extra $75 a month in your pocket (or an extra $900 a year to put toward a vacation or college savings account). PureTalk can help make that happen. Check us out online or give us a call at (877) 820-7873 today!
---
Posted 2 weeks ago