Nov 9, 2023
PureTalk is Forgiving $10 Million in Veteran Debt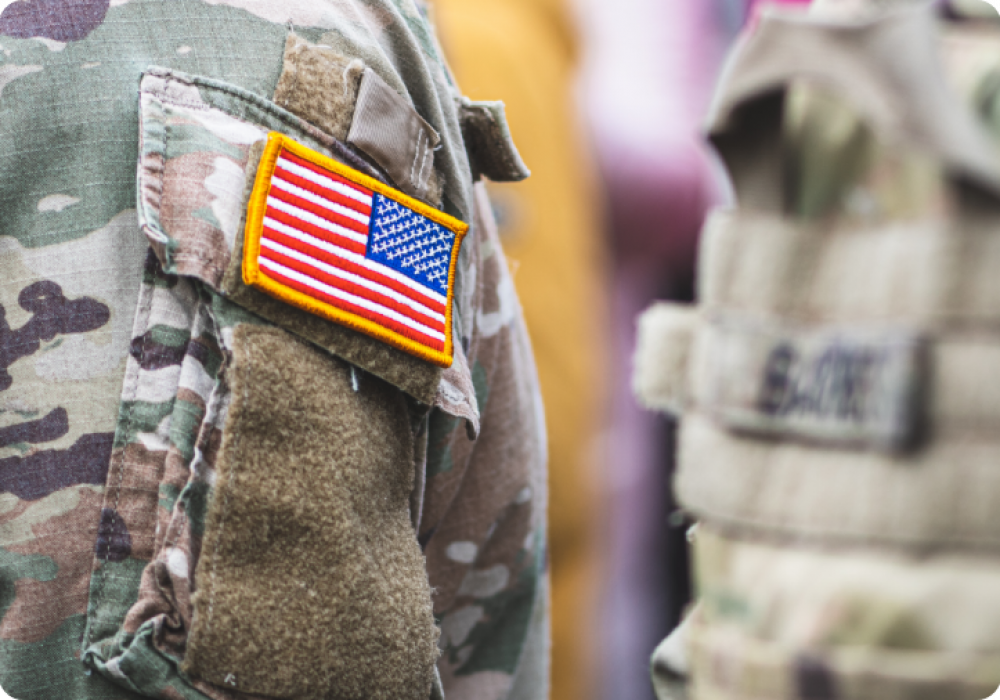 Reading time: 9 minutes
PureTalk is stepping up in a big way to make a positive impact on the lives of veterans. With an unyielding commitment to those who've sacrificed for our country, PureTalk is on a mission to forgive $10 million in veteran debt. This initiative is all about empowering veterans for a brighter and more promising civilian future.
Why do veterans need this?
Picture this scenario: one day, you stand tall as a highly skilled member of the world's most elite military force, and the next, you're a veteran navigating the labyrinth of civilian employment, pondering how your exceptional skills fit in. It's a journey of self-discovery, trying to find your footing in a new world while the bills keep rolling in. The price of transitioning from military service to civilian life is nothing short of staggering, and it can often thrust our veterans into the depths of unexpected debt. As the saying goes, 'Veterans don't need a handout, but they sometimes need a hand up.'
How is PureTalk doing this?
PureTalk is eliminating $10 million in veteran debt through a partnership with ForgiveCo, a public benefit corporation that partners with brands to assist those in need. For PureTalk, ForgiveCo finds veterans in need and uses the funds PureTalk provided them to pay off their debts. Together, PureTalk and ForgiveCo are making a profound difference in the lives of veterans struggling with financial hardships.
How can you help?
Now through Veteran's Day, you can give back to those who have given so much to protect our freedom.
For every customer that joins PureTalk between October 1 and November 11, we'll give a portion of every order toward forgiving $10 million in veteran debt. Get great service for an even better cause.
Meet Clint Romesha
Clint Romesha, a recipient of our nation's highest award for valor, doesn't fit the mold of the brash, larger-than-life war hero we often envision. He carries himself with humility and shyness, a stark contrast to the image some might expect. This modesty reflects the soldier he was on that fateful day, October 3, 2009, when 300 Taliban fighters launched a relentless attack on the remote outpost where his U.S. Army cavalry troop was stationed in eastern Afghanistan's Kamdesh district. Romesha didn't earn the Medal of Honor by seeking heroics; he earned it by getting the job done. The Battle of Kamdesh, known as one of the bloodiest of the Afghan War, lasted a grueling 14 hours and claimed the lives of eight Americans while leaving 27 others wounded. Amidst a relentless barrage of mortars, rocket-propelled grenades, and small arms fire, Romesha, a wounded Staff Sgt. at the time, spearheaded a counteroffensive and retrieved the bodies of his fallen comrades. He's credited with eliminating dozens of enemy fighters, including those who had breached the outpost's defenses. By the time the dust settled, an estimated 150 Taliban fighters lay dead.
In 2013, Romesha received a call from the President, informing him of his Medal of Honor, to which he humbly responded, "It wasn't just me out there; it was a team effort." His memoir, "Red Platoon: A True Story of American Valor," based on interviews with the soldiers who fought that day, is a testament to the shared sacrifice and unwavering determination of his fellow servicemen. Furthermore, Clint Romesha is a proud brand ambassador for PureTalk, partnering with the organization to improve the lives of veterans around the United States. He passionately shares, "I can't impress enough to the veterans who will be impacted by PureTalk's $10M debt forgiveness that you've got a battle buddy to your left and right again. You will never be alone." Romesha's commitment to veterans, coupled with his role as a board member of America's Warrior Partnership (AWP), an organization that PureTalk collaborates with to help prevent veteran suicide, underscores his dedication to supporting and uplifting his fellow service members.
Romesha's story reminds us that true heroes don't seek recognition but stand tall to protect their comrades and the American way of life. To learn more about Clint and his incredible story, purchase his book here.
Other ways PureTalk supports our military
It's our honor to offer a 15% discount to those actively serving or who have served our great country. Our cell phone plans start as low as $20 with no contracts or hidden fees.