Sep 5, 2023
How Smartphones Are Essential to Your Health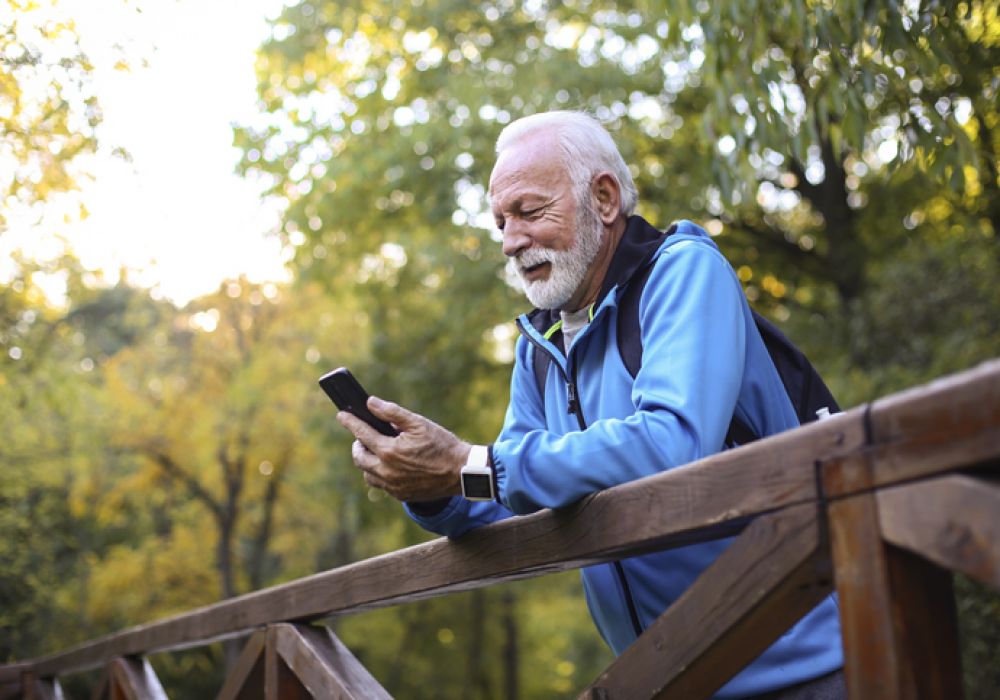 Health and wellness have become a top priority for almost everyone worldwide. With the rise of mobile technology, mobile phones became an essential part of our daily routine. Smartphones have the power to transform the health care system, and they can become a powerful tool to help us achieve our wellness goals. In this article, we will discuss the top mobile devices that are essential to your health.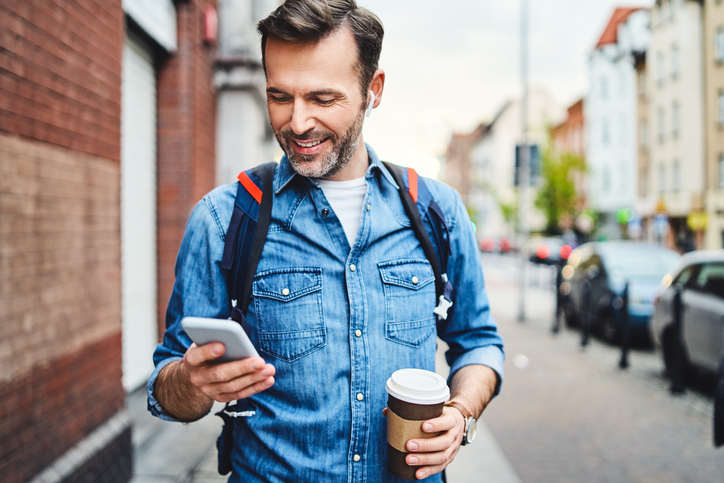 Apple iPhone 12
The iPhone 12 has been equipped with advanced mobile technology features to monitor your overall health. It has a built-in heart rate monitor that can track your heart rate and give you timely alerts if it detects any abnormalities. It also comes with a noise reduction feature that can help you reduce your stress levels. The iPhone 12 also has a wellness app that provides daily tips for mindfulness and stress reduction.
How the Apple iPhone 12 Cell Phone Can Improve Your Health: Specifics
Improved Sleep Quality
One of the essential advantages of the Apple iPhone 12 that can improve your health is the Night Shift mode, which adjusts the screen's color temperature to reduce blue light exposure. Blue light can alter your circadian rhythm, which can disrupt your sleep, and lead to a host of health problems. With Night Shift mode on your Apple iPhone 12, you can reduce blue light exposure and improve your sleep.
Better Fitness Tracking
Apple iPhone 12 has a built-in health app that tracks your physical activity, calories burned, and heart rate. It can motivate you to be more active and make healthier choices by setting daily goals. You can also connect your Apple Watch to track your workouts, and the health app can sync all your data to provide you with a comprehensive overview of your progress.
Easier Communication with Healthcare Providers
Apple iPhone 12's Health Records app allows users to access their medical records quickly. You can download your patient records from multiple physicians and store them securely on your device. This feature makes communication with healthcare providers much more accessible, especially during emergencies.
Mental Health and Emotional Health Improvement
Apple iPhone 12 has several features that can help improve your mental and emotional health. The first is the mindfulness app, which provides daily guided meditation sessions to reduce stress and anxiety and helps prevent depression. You can also use the screen time feature to set app limits, helping you manage your time spent on social media, games, and other apps. Lastly, the FaceTime app on your Apple iPhone 12 makes it easier to connect with friends and family, promoting positive relationships that can help improve your overall well-being and reduce anxiety.
Health and Safety Features
The Apple iPhone 12 has several built-in health and safety features. One of them is the Emergency SOS feature, which enables users to communicate and call for help quickly during emergencies by pressing the side button five times. The iPhone also has a Medical ID feature that can communicate vital medical information in case of an emergency. Lastly, the iPhone also has a feature called "Find My," which can help locate your device and your loved ones in case of an emergency.
Apple iPhone 12 conclusion:
Overall, the Apple iPhone 12 has several features that can improve your health and well-being. From improving sleep, fitness tracking, easier communication with healthcare providers, mental and emotional health improvement, and health and safety features. It is not just a device for communication and entertainment but also for health.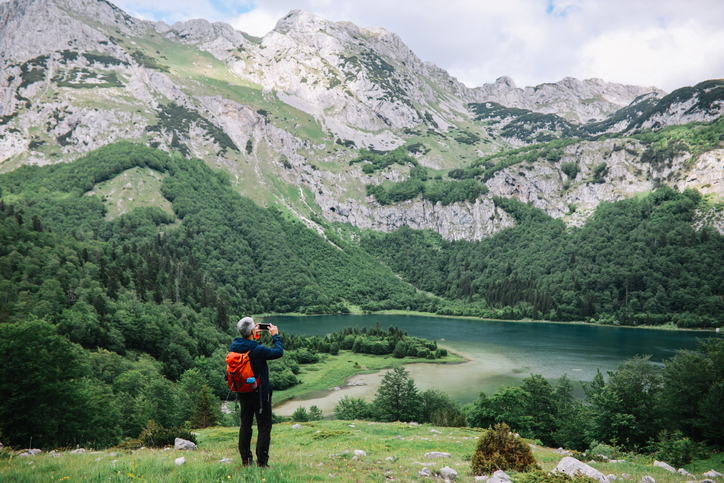 Samsung Galaxy S21
The Samsung Galaxy S21 also features health and wellness features. It has an activity tracker that monitors your daily activity levels and reminds you to stand up and move every hour. It also comes with a sleep tracker that can give you insights into your sleep habits and provide strategies to improve your sleep.
How the Samsung Galaxy 21 Can Improve Your Health: Specifics
Samsung, one of the leading smartphone manufacturers globally, has laced its newest member, the Galaxy 21, with features that cater to your health and fitness. The phone is not just a communication device; it's also a wellness companion that can assist you in achieving your health goals and ensure you stay on track. Here we'll dive deeper into the Samsung Galaxy 21's health features and why it's the smartphone essential to your health.
1) Built-in Blood Pressure Monitor
One of the most striking features of the Samsung Galaxy 21 is the built-in blood pressure device. You no longer need to carry an external app or device to take your blood pressure. The Galaxy 21 uses advanced sensor technology to measure your blood pressure and heart rate through the Samsung Health app. The app also provides you with a comprehensive report that can be easily shared with your doctor and personal medical community.
2) Robust Fitness Tracking
The Samsung Galaxy 21 is also equipped with a robust fitness tracker that oversees various activities, including running, walking, cycling, and swimming. The phone's accelerometer and GPS sensors can measure your steps, distance, calories burned, and track your route. Furthermore, the Samsung Health app can help create fitness goals and provide recommendations on exercise routines, making it easier than ever to stay on top of your fitness game.
3) Sleep Monitoring
The Samsung Health app also has a sleep monitoring feature that can track your sleeping patterns, including the duration and quality of your sleep. The app can provide recommendations on how to improve your sleep habits over time and even wake you up gently with a soft alarm, ensuring you start your day on the right foot.
4) Mental Health Support
The Samsung Health app also has various features to support your mental wellness, including access to guided meditation, stress management tools, and even a mood tracker. Taking care of your mental health is just as crucial as your physical health, and with the Samsung Galaxy 21, you can do both.
5) Exceptional Camera Features
Lastly, the Samsung Galaxy 21's camera features also have a positive impact on your health and wellness. The phone has an excellent camera, which means you can capture stunning photos of your adventures and keep them as memories. Studies have shown that reminiscing can boost your mood and even affect your mental health.
Samsung Galaxy 21 conclusion:
The Samsung Galaxy 21 is not just a smartphone; it's a wellness device that can guide you through every aspect of your health and wellness journey. Its fitness tracker, sleep monitoring, mental health support, and exceptional camera features make it the ultimate smartphone essential to your health. With the Galaxy 21, you can ensure that you are taking care of your health, both physically and mentally, while staying connected to the world around you. If you're in the market for a new smartphone, the Samsung Galaxy 21 is an excellent choice for your health and wellness.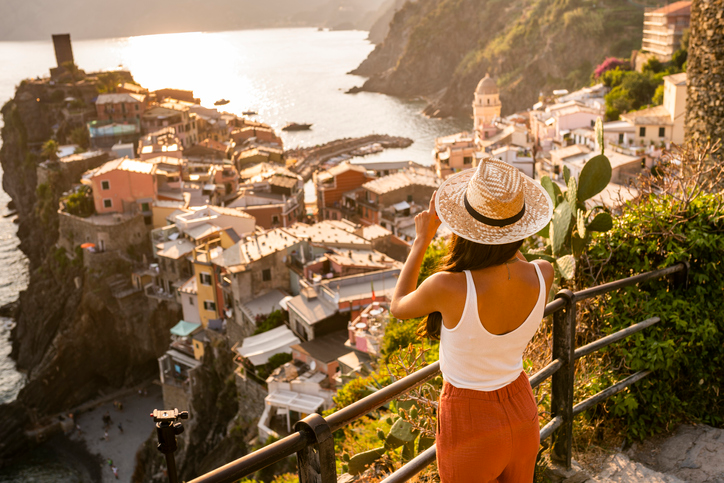 Google Pixel 5
The Google Pixel 5 features a digital wellbeing app that provides a summary of your phone usage. It tracks how much time you spend on specific apps and gives you insights on how you can reduce your phone usage. It also has a bedtime feature that restricts notifications during designated sleep hours.
How the Google Pixel 5 Can Improve Your Health: Specifics
One phone that stands out in terms of health benefits is Google Pixel 5. Below, we'll delve into everything you need to know about this device and its features that are good for your health.
Advanced Camera Features
The camera on the Google Pixel 5 uses AI technology to improve your photos and videos and is a huge help for face to face therapy via video. This technology includes a "portrait mode" that focuses on the subject while blurring the background. This feature allows you to take high-grade selfies that show your best side. Additionally, Google Pixel 5 includes a Night Sight feature that enhances photos taken in low-light conditions, which is useful for capturing evening strolls or post-sunset jogging sessions.
Fitness Tracking
Google Pixel 5 comes equipped with the Google Fit app which works as a one-stop-shop for all your health and fitness needs. The app tracks everything from your daily steps to sleep patterns, and even allows you to set goals for yourself. The app also has Google Fit Minutes which rewards you for exercise so you can track your progress.
Mental Health Apps
Mental health awareness is on the rise, and companies like Google are eager to help. On the Google Pixel 5, you have access to a variety of mental health apps including Headspace, which provides meditation and mindfulness exercises, and Calm which features calming stories and music.
Battery Life
We all know how frustrating it is for our phones to die while we're in the midst of an important task. This is where the Google Pixel 5 comes in handy. With a long-lasting battery life of up to 48 hours, you can stay connected and on top of your fitness goals throughout the day without worrying about your battery life.
5G Connectivity
Your phone's internet connectivity is important for your health - especially when you're using mental health apps or fitness tracking apps that rely on data. The Google Pixel 5 supports 5G connectivity which means you can quickly and easily access the internet with no lags or buffering, keeping you connected to your health and fitness apps with ease.
Google Pixel 5 conclusion:
If you're looking for a phone that will help you stay on top of your health goals, the Google Pixel 5 is an excellent choice. With its long-lasting battery life, 5G connectivity, mental health apps, and advanced camera features, you'll have everything you need to stay healthy and connected. As more people become tech-savvy, it's essential to have our devices work in tandem with our well-being, and Google Pixel 5 achieves that and more.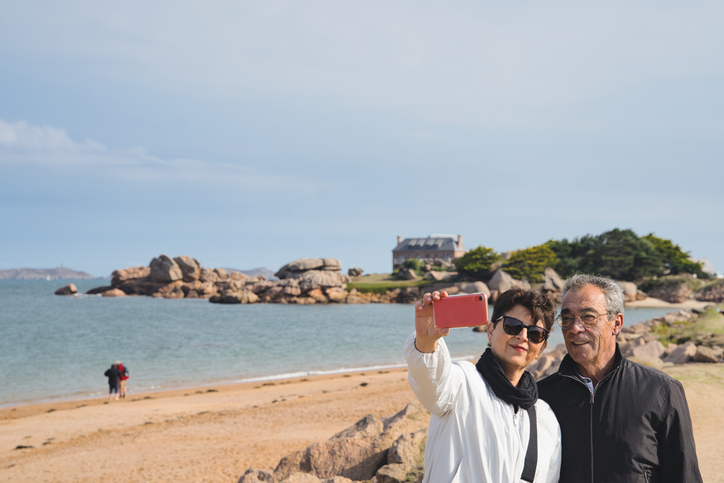 OnePlus 9
The OnePlus 9 features a wellness mode that can reduce your stress levels and improve your overall mental health. It also has a Zen mode that can help you unwind, providing you with a guided meditation session.
How the OnePlus 9 Can Improve Your Health: Specifics
In today's fast-paced world, technology helps us stay on track with our health goals, and the right smartphone is an indispensable tool in this regard. The OnePlus 9 is one of the best health-friendly smartphones out there.
Design and Display: The OnePlus 9 flaunts a sleek design with a 6.55-inch Fluid AMOLED display that offers full HD resolution with pixel-dense brightness. The phone's vibrant screen display and swipe responsiveness lends itself to usage in daily activities such as tracking your workout routine.
Battery Life: With a massive 4500mAh battery, the OnePlus 9 allows for long-lasting usage throughout the day. This is perfect for those who use their devices for fitness activities and may forget to charge their phone beforehand.
Camera Quality: The camera is one of the essential features for the health-conscious user. The OnePlus 9 boasts a triple-lens array, including a 48-megapixel primary camera. This smartphone camera provides stunning clarity and great depth of field, perfect for fitness enthusiasts who are into sports photography or documenting their active lifestyle.
Performance: The OnePlus 9's performance is extremely fast with its Snapdragon 888 processor and can handle any workout app with ease. This phone provides speedy and effortless usage for workout videos, music streaming, or tracking exercise routines.
OxygenOS: Health features such as the OxygenOS 11.0 operating system tackles modern health dilemmas such as blue light exposure by including a Night Mode feature and a Zen Mode to unclog mental stress by turning off or limiting mobile phone call access during activities such as a workout.
OnePlus 9 conclusion:
Overall, the OnePlus 9 packs a powerful punch to make sure that health results are achieved with a robust camera, extended battery life, and ultra-fast processor. OnePlus 9's OxygenOS adds to the features that make it essential in maintaining your health during daily activities. If you are in search of a smartphone that caters to fitness-conscious consumers, then the OnePlus 9 is the perfect choice for you. Go ahead and grab yours today to better your health and achieve your fitness goals.
Motorola G Power
Motorola's G Power features a wellness app that tracks your daily activity levels. It also has a hydration tracker that can remind you to drink water throughout the day.
How the Motorola G Power Can Improve Your Health: Specifics
Some smartphones cater to our physical, mental, and emotional well-being. One such phone that stands out in this regard is the Motorola G Power. Following are the features of this incredible smartphone that make it an essential tool for your health.
Battery Life
The Battery is a crucial factor when it comes to smartphones and your lifestyle. The Motorola G Power comes with an outstanding 5000mAh battery that can last up to three days on a single charge. That means no worrying about running out of battery when you are out and about or forgetting your charger at home. The phone also has a fast-charging option, so you can get your device fully charged within an hour.
Blue Light Filter
The blue light from phone screens can cause eye strain, fatigue, and even disrupt your sleep cycle. This problem is prevalent among most smartphone users. But the Motorola G Power has a built-in blue light filter that removes blue light, making it an essential tool for your eye health.
Durability
Durability is another crucial factor when it comes to a phone that is essential to your health. It would help if you had a phone that survives your hectic life without breaking or malfunctioning. The Motorola G Power has a P2i coating on the phone's body that protects it against accidental spills and light rain. It also has a Drop Protection, meaning it will survive accidental falls.
Camera
Mindfulness is an essential practice for your mental and emotional well-being. The Motorola G Power has an incredible camera capable of taking high-grade photographs and videos, allowing you to capture moments while you focus on being mindful. It has a triple camera setup that includes a 48-megapixel primary camera, a 2-megapixel macro lens, and a 2-megapixel depth sensor.
Affordability
When buying a phone, affordability is one of the critical factors, and the Motorola G Power is an excellent option when you look at its affordable price tag. It costs less than most smartphones in the market, yet it offers features like an extended battery life, built-in blue light filter, and an incredible camera.
Motorola G Power conclusion:
The Motorola G Power is an affordable smartphone that caters to your physical, mental, and emotional well-being. It offers a massive 5000mAh battery, drop protection, blue light filter, high-quality camera, and is incredibly affordable. Owning this phone means you don't have to worry about carrying a power bank, breaking your phone, or experiencing eye strain due to blue light. Don't let your phone harm your health anymore; Invest in Motorola G Power today.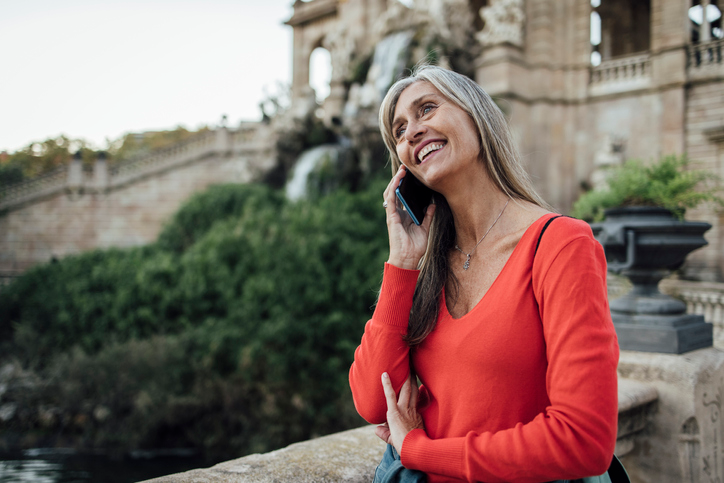 It's more about how you use the smartphone than anything else
Clearly, a smartphone can play a role in supporting various aspects of your health and well-being, but it's important to note that it's not inherently essential to your health. It's more about how you use the smartphone and the apps and services it provides. Here are some additional ways in which smartphone usage can contribute to your health:
1. Health Tracking Apps: Many smartphones have built-in sensors that can track and collect data on your physical activity, heart rate, sleep patterns, and more. Additionally, there are numerous health and fitness apps available that can help you stay on top of your health goals.
2. Access to Health Information: With a smartphone, you have easy access to a wealth of health-related information, including medical websites, articles, and apps that provide information on symptoms, treatments, and preventive measures.
3. Mental Health Support: There are various apps designed to help with stress management, meditation, relaxation, and mood tracking. These can aid in maintaining good mental health and well-being.
4. Telemedicine and Health Consultations: Through video calls and messaging apps, smartphones enable remote consultations with healthcare professionals. This can be especially beneficial for routine check-ups, follow-ups, and minor health concerns.
5. Medication Management: Some apps can help you set reminders for taking medications, track your dosage, and refill prescriptions, ensuring you stay on top of your medication regimen.
6. Emergency Services: A smartphone can be crucial in emergency situations. It can provide quick access to emergency contacts, medical information, and even location services that can assist responders in finding you.
7. Healthy Lifestyle Promotion: There are apps that offer healthy recipes, meal planning, and nutritional information to support your dietary goals.
8. Physical and Cognitive Training: Smartphones offer a variety of brain-training apps and fitness programs that can help improve cognitive function and physical fitness.
However, it's important to maintain a balanced relationship with your smartphone, as excessive use or dependency can have negative impacts on your health. Spending too much time on your device can lead to sedentary behavior, digital eye strain, sleep disruption, and even contribute to depression and mental health issues.
A deeper dive into smartphones and healthcare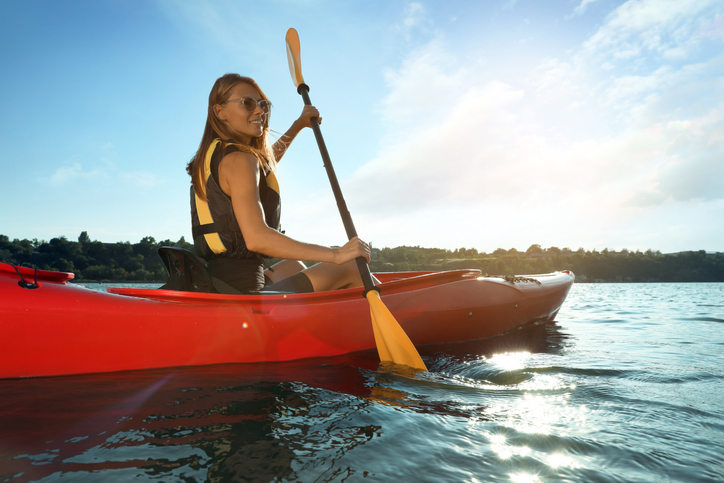 Smartphones have several benefits when integrated into a healthcare professional environment, enhancing patient care, communication, and efficiency. Here are four key benefits:
1. Telemedicine and Remote Consultations: Smartphones enable healthcare providers to conduct remote consultations and telemedicine appointments. This is particularly valuable for patients who may have difficulty traveling to a healthcare facility, such as those in rural areas or with limited mobility. Through video calls and messaging apps, doctors can diagnose and treat certain conditions, offer medical advice, offer disease control and oversee patients' progress without the need for in-person visits.
2. Quick Access to Patient Information: Healthcare professionals can access electronic health records (EHRs) and patient data through secure mobile apps on their smartphones. This instant access to patient histories, test results, medications, and treatment plans allows for informed decision-making and streamlined care coordination. It's especially helpful in emergency situations where timely access to critical patient information is crucial.
3. Health Monitoring and Data Collection: Many smartphones come equipped with sensors that can monitor various health metrics, such as heart rate, blood pressure, and physical activity. Healthcare providers can leverage these capabilities to remotely manage patients' health conditions and track their progress. This data can be analyzed over time to identify trends, make informed treatment adjustments, and provide personalized care plans.
4. Communication and Collaboration: Smartphones facilitate seamless communication and collaboration among healthcare teams. Through secure messaging apps, clinicians can quickly exchange patient information, discuss cases, and coordinate care plans. This real-time communication helps improve patient outcomes and reduces the risk of miscommunication.
While these benefits offer significant advantages to the healthcare environment, it's important to address potential challenges as well, such as ensuring patient data privacy and security, maintaining a balance between in-person and remote care, and addressing any technological barriers that patients or healthcare professionals might encounter.
In conclusion, mobile phones have become much more than a communication device. They have transformed into powerful tools that can help us achieve our health care wellness goals. The above smartphones feature advanced health and wellness features that not only prioritize your physical health but also your mental wellbeing. We hope this helps you select a smartphone that's not only beneficial for your communication needs but also your health and overall wellbeing.
---
Now that you know why smartphones are essential to your health, experience healthy savings by paying just $20 a month for unlimited talk, text & data with PureTalk! PureTalk gives you more. More data and hotspot on every plan for the same price.
---
Posted 3 weeks ago