May 23, 2023
Expert tips and tricks for using your Samsung Galaxy A14 5G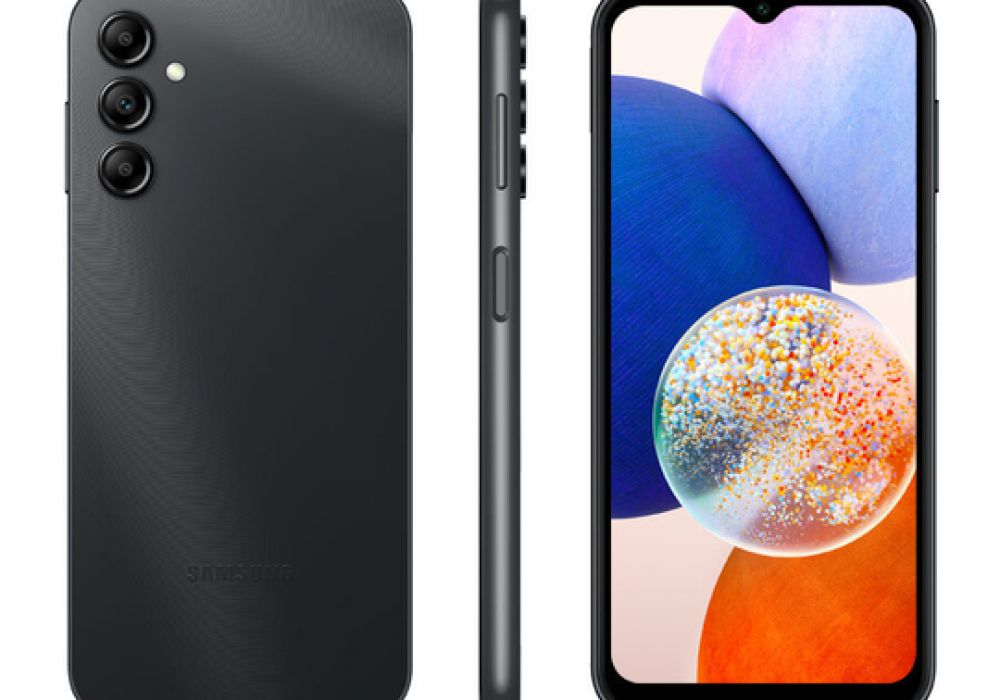 From its topnotch security features to the tremendous camera app and the awesome 6.6" screen size, this Samsung phone has everything you need including a great price! Once it's set up, you can begin using its long lasting battery, battery saving features and storage options, such as Smart Switch support so you can transfer data from your previous phone to your new Samsung Galaxy A14 5G. And you can start taking pictures, making videos, and enjoying all your favorite podcasts. You'll never go back to any other phones again.
Quick overview of the Samsung Galaxy A14 5G
Operating system: Android 13.0. Weight: 204 g. Screen size: 6.6". Color available in this country: Black. USB Connection: USB Type-C connection.
How to set up and use the Samsung Galaxy A14 5G following on screen prompts
You can start the setup process after your Samsung Galaxy A14 5G has been turned on and, if you need additional assistance, don't forget to review the user manual. There will be a variety of prompts asking you to select your preferred language, helping you to connect to Wi-Fi and helping you login your personal accounts. You'll also be asked to set a password. If you need to take a break and finish this later, you can do so by returning to settings.
SIM card and network connectivity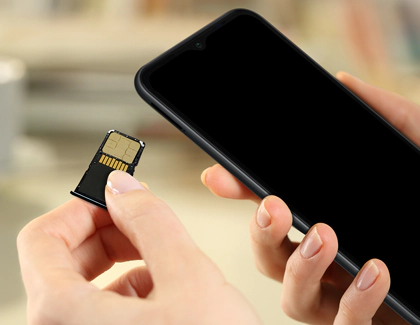 Your new Samsung device comes with a SIM card. This enables you to access your wireless carrier mobile data network and enjoy additional services and a fast internet connection anywhere in the country.
Power on your phone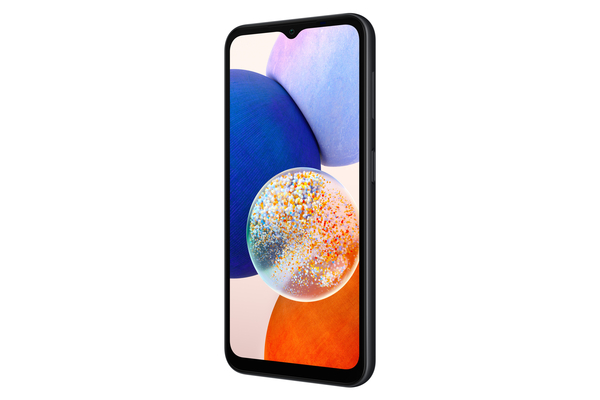 Ready to turn on your Samsung Galaxy A14 5G for the first time? Just press and hold down the Side key on the right-hand side of the phone. You should feel it vibrate, then the Samsung logo will pop up, and then a series of on screen instructions and prompts will guide you through setting up your device.
As you get comfortable with your new phone, explore options like Power saving mode and Wi-Fi power saving. These will help you extend your battery's life. We'll go into this more next.
Let's look at how you can extend your phone's long lasting battery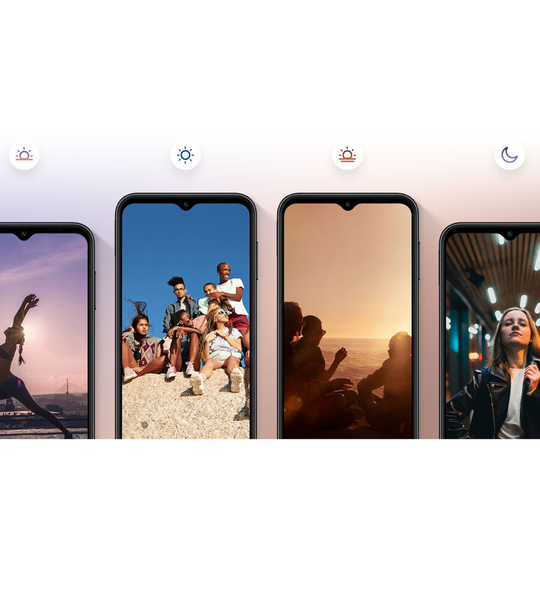 Samsung makes it easy to help you keep an eye on your battery and extend its life. You can keep tabs on the performance of your battery and utilize the device's power saving apps and features to help you get the most out of your long lasting battery.
Checking your Battery usage
To monitor how much battery different apps are using, follow these steps:
Open Settings. Scroll to and tap on Battery and device care. Then tap on Battery. Your battery usage information will appear under Power saving and Background usage limits. To review information on certain app usage, tap View. Doing this will enable you to see what is draining your battery.
About Screen timeout
When your phone goes dark for a moment, it's just taking a break. To shorten its "break time," you can do the following:
1. Navigate to and open Settings, and then tap Display.
2. Tap Screen timeout, and then select your desired option.
3. Choose 15 seconds to save the most battery.
Note: The screen timeout is set to 30 seconds by default.
No more Accidental touches
And by accidental touches we mean "pocket dials." Here's how to prevent and stop them:
1. Navigate to and open Settings, and then tap Display.
2. Swipe to the bottom of the screen.
3. Tap the switch next to Accidental touch protection to turn it on or off.
Adaptive brightness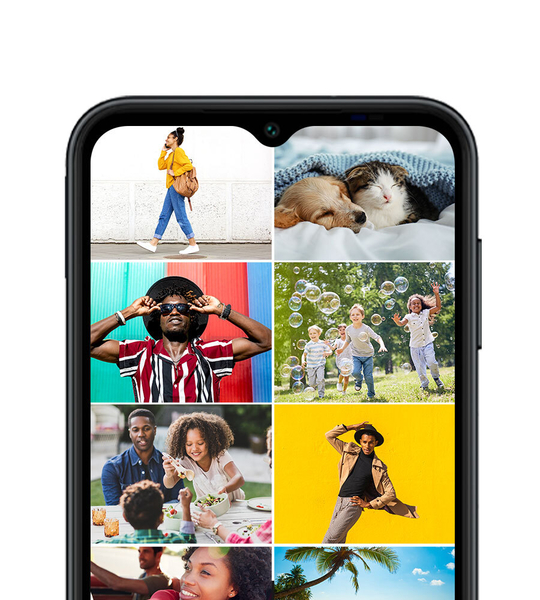 Your screen's brightness might be too dim or too bright in certain environments. In that case, you can turn on Adaptive brightness. Navigate to and open Settings, and then tap Display. Tap the switch next to Adaptive brightness to turn it on/off.
how and why to utilize Power saving mode
To save battery life and protect your phone's performance, do the following before going to bed:
1. Navigate to and open Settings, and then tap Battery and device care.
2. Tap Battery, and then tap Power saving.
3. Tap the switches next to your desired settings or customizations.
4. Finally, tap the switch at the top of the screen to activate Power saving mode.
Wi-Fi power saving
If you're always on Wi-Fi browsing your network of favorite blogs and video channels, you can save power then, too. Plus, you can reduce battery usage by analyzing Wi-Fi network usage.
1. Open Settings, tap Connections, and then tap Wi-Fi.
2. Tap More connection options (the three vertical dots), and then tap Intelligent Wi-Fi.
3. Tap the switch next to Wi-Fi power saving mode.
Be aware of open, unused apps
If you've got apps open on your phone, and you're not using them, they will quickly drain your battery. Prevent that and save some power with the Galaxy's sleeping app settings. You can also adjust your settings so the apps so the apps you rarely use go to sleep automatically if you haven't used them in awhile.
Let's look at how to turn your phone on or off
There are a few different ways to turn your Galaxy phone on and off. You can use the Power icon in the Quick settings panel or power off with the keys.
Power off with keys
Just press and hold the Side and Volume down keys simultaneously for a few seconds. When the Power menu appears, tap Power off, and then tap Power off again to complete the confirm. To power the device back on, press and hold the Side key.
Manage storage and memory
What your Galaxy A14 5G comes with:
64GB of storage

4GB of memory
If you'd like, you can increase the storage using a microSD card. Storage can be increased up to 1TB.
Managing your phone's storage and memory:
You can manage your phone's storage and free up memory by using My Files to transfer pictures, videos, contacts or audio recordings to Google Drive or to Microsoft OneDrive. Or you can move your data to another device -- like a SD card -- completely. Finally, using Smart Switch will allow you to relocate your data from your old phone to your new one.
Security and privacy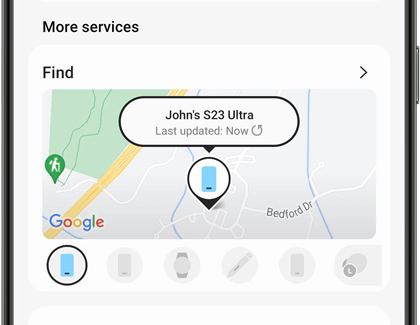 It's always a hassle to lose your phone. But, if that should happen, you can use Samsung's SmartThings Find to find it. It's also wise to protect your phone and personal information immediately so if you do lose or misplace your phone, your info is safe. To do so, simply set up a screen lock.
Customization options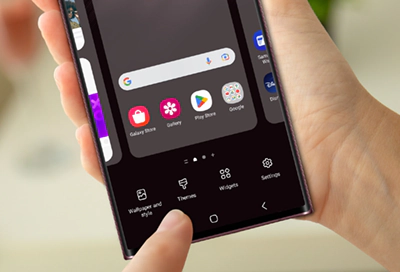 Part of the fun of getting a new phone is the chance to personalize it, set it up just the way you like it. With the Galaxy A14 5G, you can organize the Home screen and also add themes and icons to take full advantage of the A14 5G's 6.6 inch screen. To customize your Lock screen, pick a new wallpaper image or add a cool video as the background image.
How to manage your home screen
From any Home screen, touch and hold an empty space.
The screen will enter Edit mode, displaying multiple screens. From here, use the following options to manage your screens:
Add a screen: Swipe left until you see an empty Home screen, and then tap Add (+).

Remove a screen: Swipe to a Home screen you want to remove, and then tap the Delete icon (it looks like a trash can) at the top.

Set a screen as the main Home screen: Swipe to the Home screen you want to make your main screen. Tap the Home icon (it looks like a house) at the top to make it your go-to screen. The bolded Home icon indicates which one is the main Home screen.

Change the order of screens: Touch and hold the screen you want to move, and then drag it to the desired position.

Edit the Home screen settings: Tap Settings at the bottom of the screen to be taken to even more options for the Home screen, such as adjusting the Home screen's layout.
How to adjust your display settings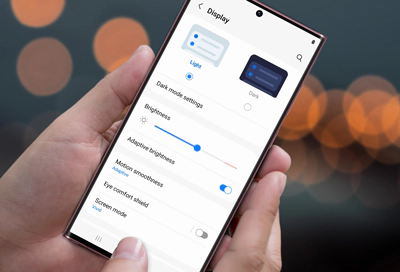 Customize your font size and style
Having a tough time reading an article? Adjust the font and your eyes will thank you.
From Settings, tap Display. To change the font size and style, tap Font size and style, and then adjust the options as desired.
Adjust your screen brightness
Sometimes it's too sunny or too dark to see your screen. No worries, just adjust the brightness.
From Settings, tap Display. Adjust the slider until you reach your desired brightness.
You can also turn Adaptive brightness on or off - this feature will automatically adjust your phone's brightness depending on if you're in a bright or dark environment.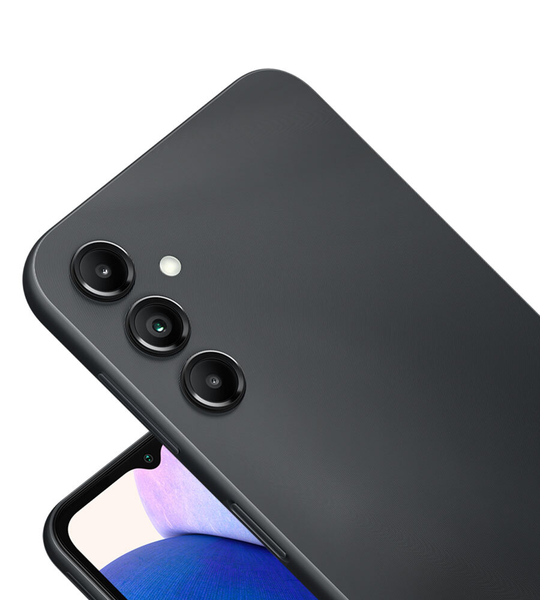 Now you're ready to get the most out of your Samsung phone!
It's a great phone at a great price, and now you know exactly how to set it up and use it like a pro. Take high quality photos and videos and game all you like! There're no other phones like the Samsung Galaxy A14 5G and there's no time like now to one for free from PureTalk! That's right. From time to time, we have special offers and this really special. Simply purchase a $55 plan and the Galaxy A14 5G is on us!
---
Posted 1 week ago